Home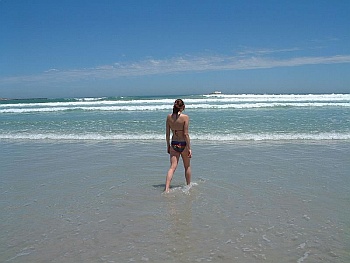 Hi there and welcome to yzerfontein.net
We hope to be able to help you find what you were looking for with this online presence for everything regarding Yzerfontein, the best place to be on the West Coast of South Africa.  Maybe you are just looking for some general information, accommodation, services, news, events or anything related.  The hope is that, with the help of the community, we can let people know what is happening in the area.
So… welcome, enjoy your stay and we hope to see you in Yzerfontein soon.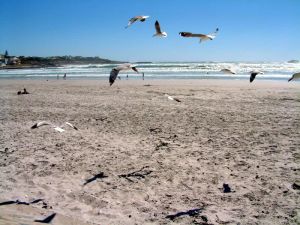 For info on:
Yzerfontein, Dassen Island, Bed & Breakfast, Camping, Caravaning, Ganze Kraal, 16 Mile Beach, Harbour, Meeurots, Property, Snoekfees, Crayfish, Surfing, Map, Whales, !Khwa ttu, West Coast National Park, Directions, Video, Treasure oil spill, Radar Station …..
Underwater footage around Dassen Island


Underwater footage around Dassen Island Courtesy of www.earth-touch.com
Lucky Escape
A Rock Kestrel/Rooivalk [Falco tinnunculus], fell out of a nest here in Yzerfontein a couple of months ago and was rescued from the unwelcome attention of adult pheasants and other more carnivorous creatures.
His first meal out of the nest was some sirloin steak as the shops were out of mince

.  A couple of days later he was put out on the balcony and caught the attention of his parents who were still feeding his siblings in the nest high above the ground but not too far away.  The parents started bringing him food on the porch and then take the leftovers back to the other 2 chicks in the nest.  Meals now of course included mice and lizards.
A couple of days later with his feathers in good condition from all his flying aerobics, he received a visit from his siblings who are now out of the nest.
I'm sure he will soon embark on a vacation with his family!